Expert Roof Cleaning Services in Kansas City, MO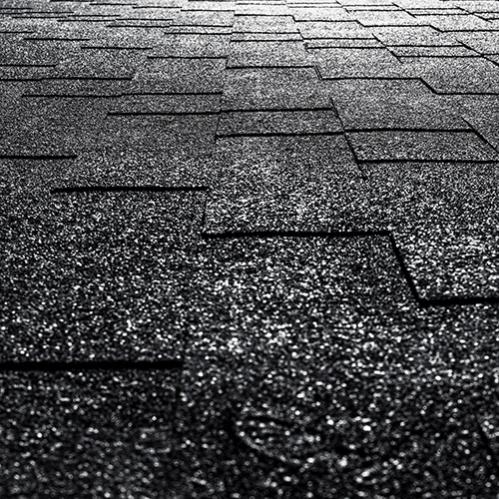 Roof Cleaning Professionals
Professional roof cleaning in the Kansas City area is one of our specialties at Bright House Exteriors, so if you need service, you can put your trust in us. While every roof needs regular cleaning, you'll want to be sure the surfaces aren't damaged. Even if it has stubborn stains and algae that don't want to come off, we know how to remove them.
Our pressure washing professionals remove all types of stains by using gentle techniques. Safe cleaning is not only vital to keeping your shingle roofing warranty intact, but it also increases the chances that your roof lasts longer.
Our technicians will treat your roof with care during cleaning, using our safe and effective methods that provide dependable results. Let us clean the delicate surface of your house right and take care of the stains as you notice the surface color changing!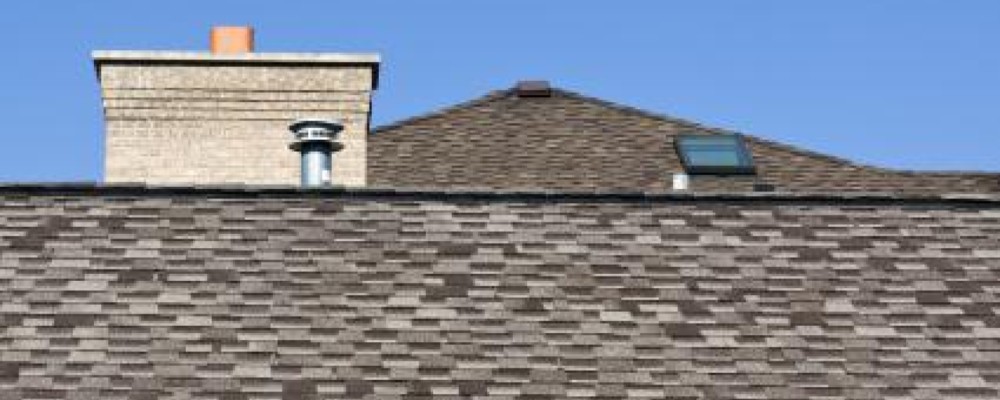 If you notice ugly black algae stains on your roof, our technicians are here to help you get rid of them over the long-term. We provide low-pressure roof cleaning that produces superior results. You'll enjoy a longer-lasting period of curb appeal for your Kansas City area home.
We can remove stains without harming asphalt shingles, metal roofing, and other roof types with our low-pressure soft washing, which involves mixing specialized cleaning solutions and gentler water streams. We use the same soft wash methods for deck cleaning and more.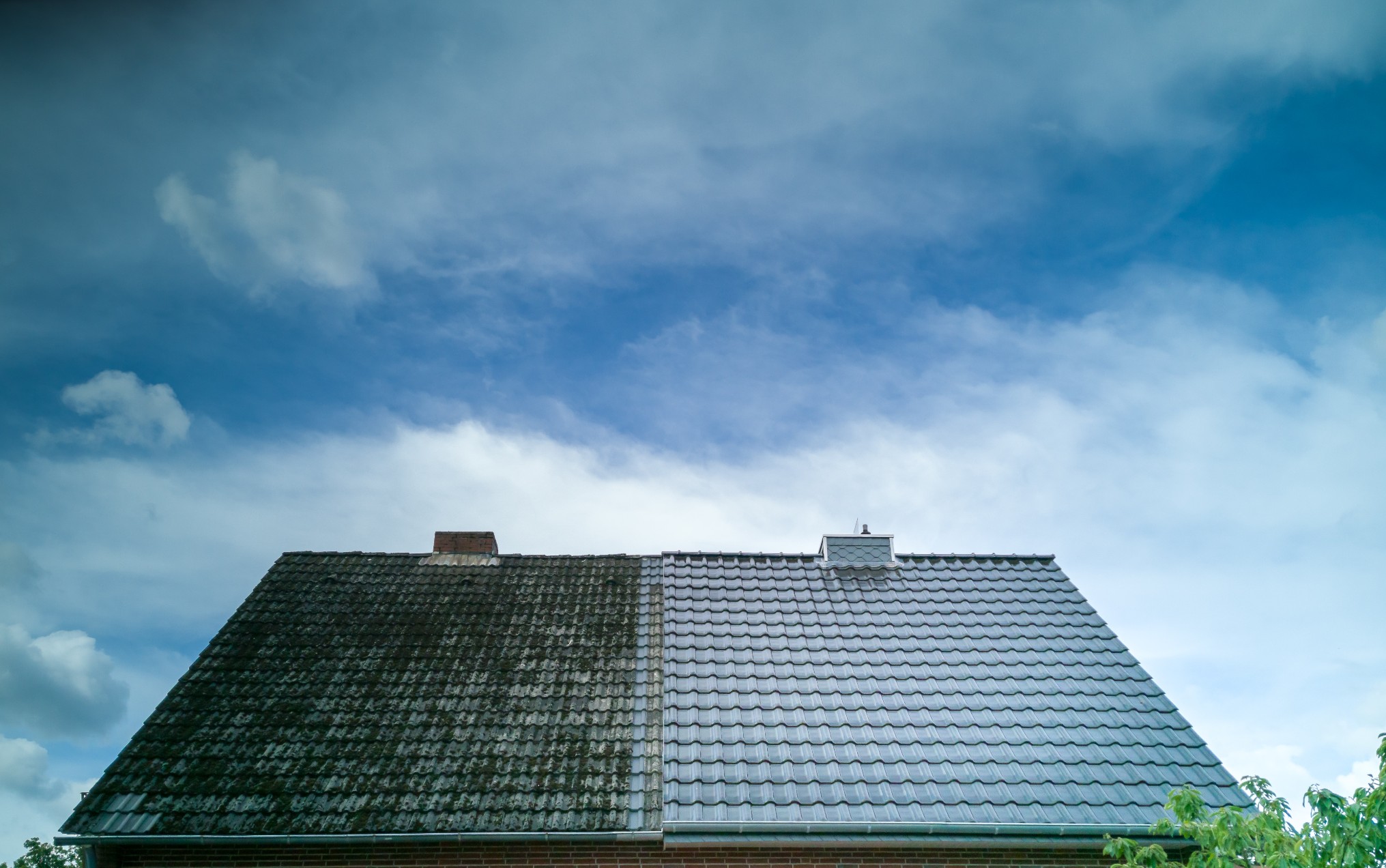 Asphalt shingles and other roofing materials can get darker and darker as time goes by. With our roof cleaning services, you can enjoy an amazing difference that makes you proud. When was the last time you felt proud of how your roof looked in comparison with other homes in the Kansas City area? We can bring back that beautiful fresh appearance it once had.
Deep-down clean that lightens and brightens shingles
Provides a longer-lasting result
Removes algae, mildew, and other stains from deep down in the material
Inhibits algae, mildew, and mold
Uses eco-friendly cleaning solutions
Won't hurt asphalt shingles, cedar shingles, and all other roofing materials
Brings back the entire curb appeal of your rooftop

"Bright House provided excellent service. Their price was better than our other quote and we felt that we received equivalent or better service. Dave was professional and easy to work with. He sent a quick estimate and then once we committed, he followed up with quick confirmations on the date and time that we should expect them. They did a great job with our roof, driveway and patio and I would highly recommend them! Thank you, Bright House!"
- Shelly K.

"
I would recommend Bright House Exteriors to anyone. Dave was great ! went above and beyond! I own a very large Victorian home here in Butler and he did a great job on my gutters. Took his time doing his work. He even took pictures of my roof for me " trouble spots " that will need to have repairs done to them. I highly recommend him. I know who to call next time ! Thank you Dave!
"
- Lori R.

"Dave did a process of cleaning for our outdoor sports court that hadn't been cleaned or maintained in years! Not only did it come clean......it revealed the original colors and striping and looks brand new! They also cleaned the natural and man made stone work around the pool. The colors of the stone revealed are beautiful! It feels really nice to have things shiny clean and mold/moss free. I can't wait to see how fall cleaning of the actual house looks!
"
- Teri L.

"
We had roll down doors recently installed and were concerned that the doors would be a target of graffiti. We had a very hard time finding anyone that would apply a product for graffiti prevention. Dave, the owner, did an extensive amount of research to find the best product for the store. He power-washed the surrounding area around the doors the morning before we opened, then he came back after hours and applied the product, then was back early the next morning to rewash and clean up the area. There was no disruption to our business and I really appreciated that! Dave was professional, timely, courteous and very pleasant to work with!
"
- Plaza Liquor

"Installed Christmas lights. Completed job ahead of schedule. House looks great.
"
- Mark E.

"Prompt and thorough. Added some needed jetting and had low cost down spout filters
"
- David B.

"We used Dave at Bright House Exteriors to power wash our driveways and patio. Some of these areas had not been cleaned in over 35 years. Now these same areas look almost new !!! He was on time and very professional. We would highly recommend Dave to add an "extra shine" to your homes exterior.
"
- Susan O.